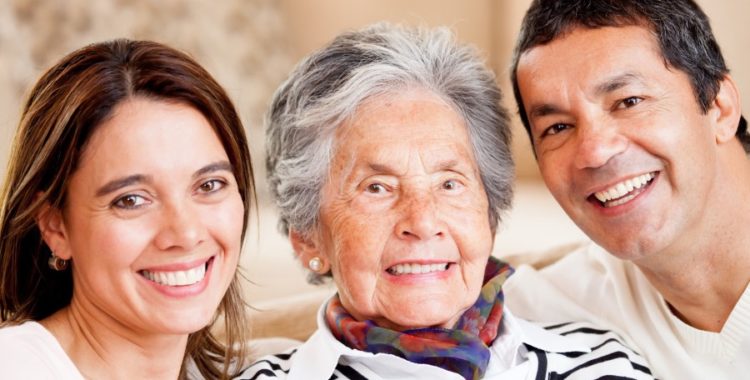 Why Would I Need an Elder Law Attorney?
Elder law attorneys dedicate their careers to serving senior citizens and their loved ones. Elder law attorneys handle a variety of issues for their clients, like drafting a will, income tax planning, and handling medical care needs. These are just some of the tasks that an elder law attorney can complete for you and your family. If you or a family member require assistance with estate or financial planning or other forms of elder law, you should speak with an experienced southeast Pennsylvania elder law attorney today. At Herr Potts and Potts, our attorneys will ensure that your estate is in good hands. We offer a variety of services from establishing Powers of Attorney to filing Federal Estate Tax Returns to take advantage of federal estate tax exemptions. Herr Potts and Potts are here to explain why you need an elder law attorney.
What is Elder Law?
Elder law is a field of law which concentrates on the special legal rights and legal issues that senior citizens face. Attorneys who practice elder law must stay well-informed of frequent legislative and regulatory changes. These changes may address a plethora of issues elder citizens deal with like laws regulating assisted-care facilities and incidences of elder abuse, or changes to laws that can affect estate and trust litigation.
One of the first discussions that need to happen when consulting with an elder law attorney is: who is the client? The adult children of elderly parents are usually the ones who bring them to consult with an elder law attorney. However, the interests of the elderly parent may differ in comparison to the interests of the parent's children. When situations like this occur, it is important for an attorney to state in writing who the attorney will be representing and the scope of the representation.
It is important to know that even if the child is paying for the representation of their elderly parent, the child will have no input regarding the scope of the attorney's representation. All conversations between the client and the attorney regarding the scope of the representation will be confidential unless the client wishes to involve the child.
Types of Elder Law Issues
Elder law encompasses so many areas of law that there are a vast number of reasons that you may need an elder law attorney. One of the most popular areas of law that attorneys handle in this field is estate planning. Many people have the misconception that estate planning is solely for individuals or families that are wealthy, this is not true. Estate planning is for every person that possesses property that they wish to pass on to members of their family, close friends, and even business or charity organizations.
A will is an essential part of the estate planning process. The purpose of a will is to determine how your real and personal property will be distributed in the event of your death. In Pennsylvania, individuals who create a will usually appoint a personal representative or executor to administer the estate. Once the creator of the will passes away, the personal representative must collect all estate assets, pay off all outstanding estate debts, and ensure the beneficiaries named in the will receive their appropriate portion of the estate.
If a person dies without having a valid will, this is known as dying intestate. If you die intestate, your estate may be divided amongst people you do not want to share in your estate. Pennsylvania intestacy law creates a will for you if you die intestate, this is not ideal because intestacy law does not contemplate the special needs of any family members or friends that you may have cared for. Additionally, having a valid will may avoid disputes between your family and friends about who is deserving of receiving your estate.
Guardianships are another form of elder law that a lawyer could help you with. A guardianship is for individuals who are unable to make informed decisions on matters regarding their health or finances. A guardianship provides people who suffer from a progressive mental, emotional or physical illness with an informed decision-maker who can handle their healthcare or financial needs or both.
A guardian is responsible for making decisions to assert the rights and protect the best interests of an incapacitated person. These decisions may include scheduling medical appointments and necessary surgeries or making payments on monthly bills. Once the incapacitated person passes away, the guardian's authority expires, meaning they cannot then take on the role of a personal representative and complete estate administration duties.
There are many other areas of elder law that a lawyer could help you with, like Social Security benefits or the consideration of long-term care facilities. To learn more issues that an elder law lawyer can help you with, you should contact our firm today.
Southeast Pennsylvania Lawyers Can Help You with All Your Elder Law Needs
If you or a family member need assistance for any problems concerning elder law, you should contact an experienced southeast Pennsylvania elder law lawyer. The lawyers at Herr Potts and Potts, are here to represent you in various types of elder law issues. Our team of skilled legal professionals has served clients in southeast Pennsylvania for over 80 years, and we will utilize that experience to serve you. To schedule your confidential consultation, call us at (610) 254-0114 or reach us online.